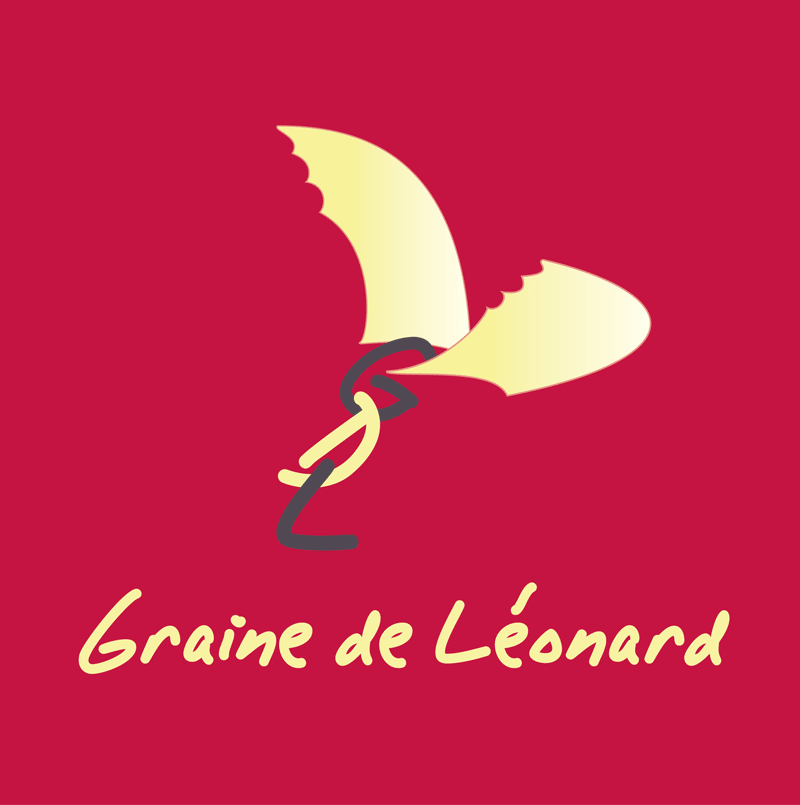 A group of 6 education specialists created Graine de Leonard in the Paris area. They organize workshops and camps in the schools for children aged 9/11.
They needed a logo and a website. Their color was burgundy and they wanted to use the wings of Leonardo da Vinci.
I also made a presentation flyer for them.