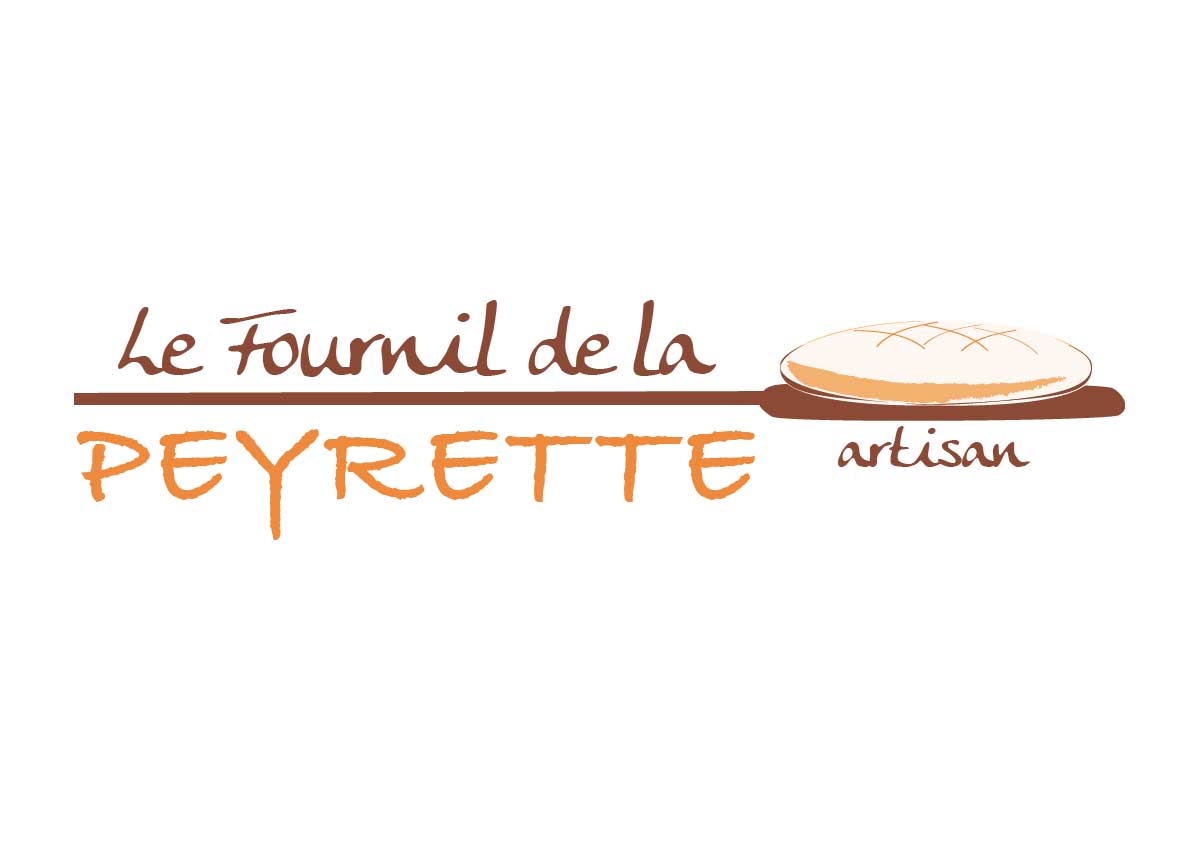 Xavier was passionate about traditional bread. That's why he studied for a couple of years the techniques to become a baker, and he is now starting his own bakery : "Le fournil de la Peyrette".
He will prepare fresh bread every Monday in his bake-house to sale locally. All the products he is using are local and organic and everything is hand-made, as it was in the past. The only problem is : to taste his delicious bread you will have to travel to his little village next to Toulouse, France...
I was very fortunate to work with him for his logo. He asked me to use the baker's peel (shovel-like tool) as it is less commonly used on the other bakeries logos. The colors are traditional for bakers and we tried to give a hand-made, traditional and organic look.